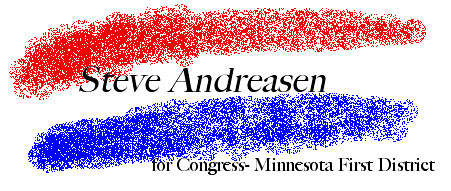 Education Policy
The Federal government has an important role to play in elementary and secondary education. The Federal government should help states and local school districts reduce their class sizes and finance school repair, construction and modernization projects. The Federal government should not impose new mandates on elementary and secondary education without providing the necessary resources to the states and local school districts to meet those mandates. Congress should provide the full funding promised for special education, along with the funding required for implementing the Administration's education reform bill. Finally, the Federal government should continue to provide grants, student loans and work-study assistance for college education.
The single most obvious and important step that the Federal government can take is to provide its promised share of funding for special education. School districts across Minnesota are having to dip into their general revenue accounts to cover special education costs - in effect, to make up the difference between what the federal government has promised, and what the federal government has delivered. This is a huge, un-funded mandate that affects every school district in rural Minnesota. And it is pitting our special education families against other families.
I will make full funding of special education a first priority. I will also guard against any further, un-funded mandates from the federal government, including those related to student testing.
Paid for and authorized by Andreasen for Congress