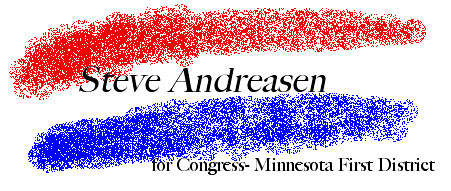 League of Women Voters Candidate Forum
October 22, 2002
Law Enforcement Center
Windom, MN
6:00 to 8:00 PM
All candidates will answer three prepared questions and then will be asked questions from the audience that have been screened for bias and appropriateness. The forum will be broadcast live on Windom Cable and by tape delay on cable stations in Worthington, Jackson, and New Ulm. Local radio and printed press will also cover the event.
Sponsored by the League of Women Voters of the Jackson Area
For more information, see the League of Women Voters Web site.
Paid for and authorized by Andreasen for Congress